WALDORF DOLL TUTORIAL – Eyes and mouth. First color a little, with a chalk pink, the cheeks. Deploy the chalk on the cheeks with the aid of a wad of wool.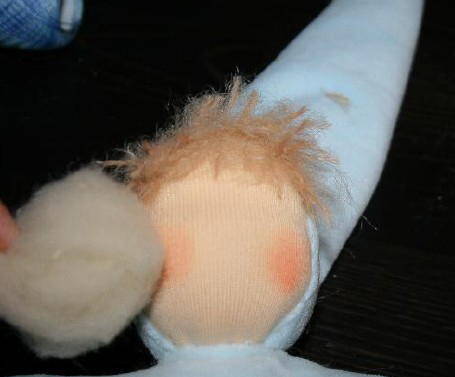 Then take three pins, and do various tests for the placement of the eyes and mouth.
The eyes should fall on the ligature, and should form an equilateral triangle with the mouth.
Note that the equilateral triangle is intended to prevent eyes too close or too far apart, and to prevent embroider the mouth too high or too low.
Move several times the pins, and observe the doll's face from a distance, calmly, as long as we are not really satisfied, and we can move on to embroidery.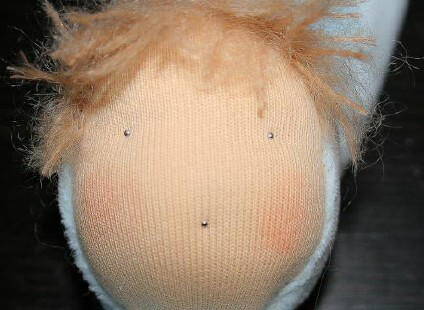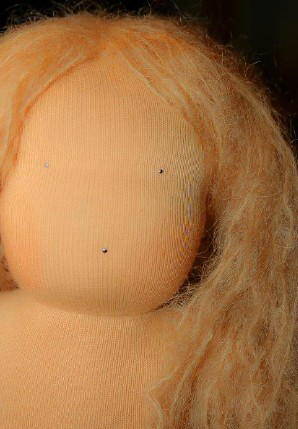 WALDORF DOLL TUTORIAL – Eyes and mouth  continues on the following pages (follow the page numbers):