Science experiments for children – Ant farm. A beautiful experiment suitable for children of kindergarten and primary school.
http://makeprojects.com/Project/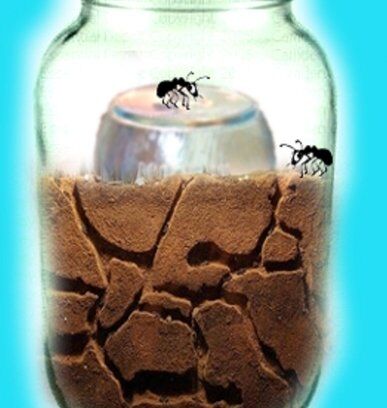 Science experiments for children – Ant farm
What do you need?
A glass jar larger, and a smaller one (that it fits inside the first leaving a margin of at least 3 cm from the outer edge), both equipped with hermetic cap;
land taken from the garden;
a funnel;
cardboard and duct tape;
honey;
ants.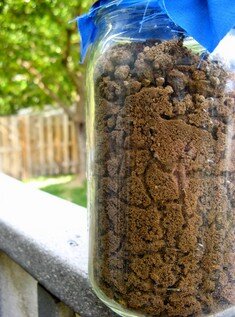 http://daviscountymoms.com/2015/03/10-at-home-science-activities-for-preschoolers/
Science experiments for children – Ant farm
What to do?
Place the smaller container into the larger container. The purpose of the smaller container is only to occupy space and to encourage the ants to build their tunnel against the external glass for easy viewing.
Locate an anthill in your garden and dig carefully in the area where you see most of the ants.
Transfer a little of the land of the anthill, with the ants, in a bucket. Search among ants captured in this way the worker ants (smaller), the largest or an ant queen (with wings), eggs and larvae.
Using a paper cone or a funnel, pour a little of the ground of the anthill and the worker ants in the space between the two containers. Add the queen, eggs and larvae, sliding gently alongside the funnel into the jar. The worker ants will take care of arranging queen eggs and larvae according to the organization of the anthill.
It is necessary to close the big jar with tight lid, to prevent the escape of the ants. Must practice on the lid some small holes that allow the passage of air but not the leakage of the ants.
After work, it is advisable to cover the jar with dark cardboard, to obscure the anthill and recreate the underground environment. Ants will begin working immediately.
To feed the ants is fine a drop of honey, sugar, fruits and vegetables (but should be small amounts at a time to prevent mold growth.
Ants take water primarily through food, but it is also possible to insert a piece of wet cotton.
The anthill in pots should be placed in a fixed place, it should not be moved or bumped. To observe the work of the anthill just temporarily remove the paper that wraps it.
Science experiments for children – Ant farm
Other links
http://makezine.com/projects/make-an-ant-farm/
http://gardenfinance.co.za/build-ant-farm/
http://1080plus.com/X84P5_-uhUA.video