Star book tutorial. This is the basic tutorial to make with the kids or for a Star book. From this simple basis, you can create beautiful books using paper or card stock more valuable, perhaps handmade by yourself, add drawings or photographs, holes and windows, add ribbons and various decorations.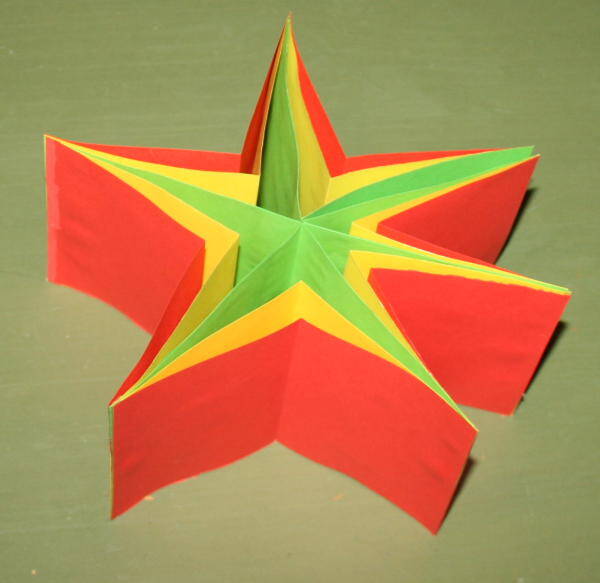 Star book tutorial
What do you need?
– 9 A4 sheets, three for each color of your choice
– Double-sided tape,
– Possibly glue for paper.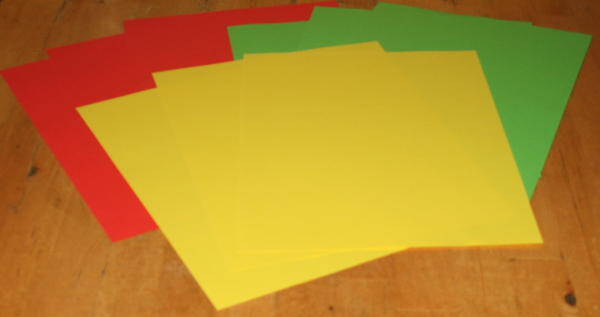 Star book tutorial
What to do?
First fold each sheet along the middle vertical: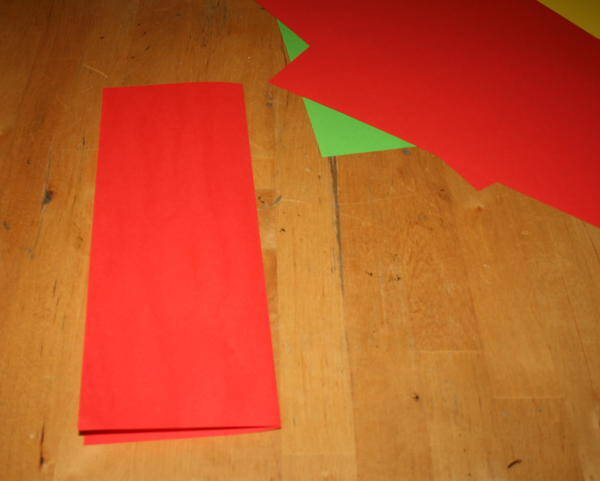 and cut, thus obtaining six strips of paper to color: I have 6 red stripes, six yellow and six green.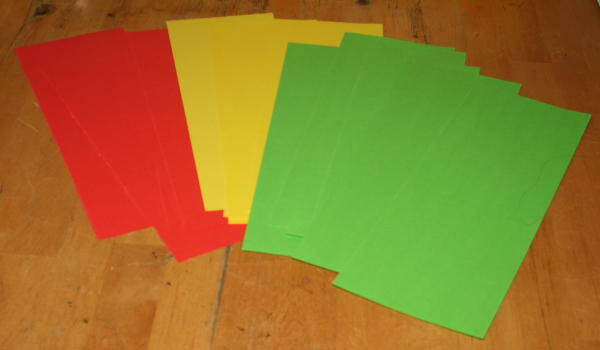 shortened the groups of strips in such a way as to obtain 3 different lengths. I followed these measures:
– Green: 20 cm
– Yellow: 18 cm
– Red: 16 cm.
Doing various experiences you learn to vary these measures, achieving different effects … the principle remains that of having three measures diminishing.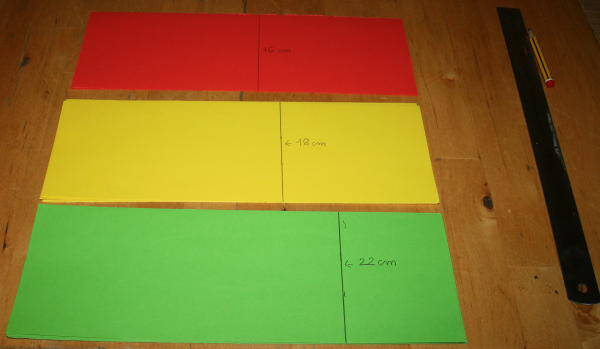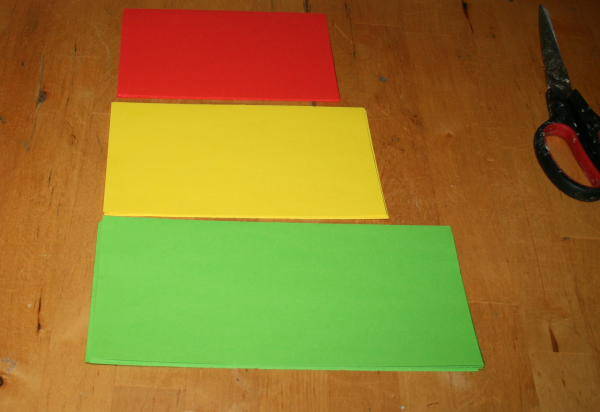 Once shortened, folded strips one by one along the middle, as shown in the images: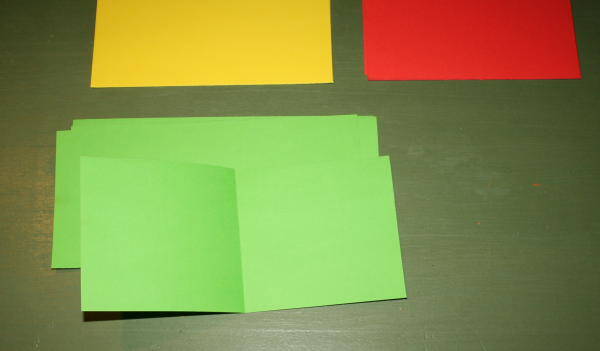 Take one of the longer strips (for me the green), open and fixed at both ends of it the double-sided tape:
fixed to the tape a strip of mid-size (for me the yellow):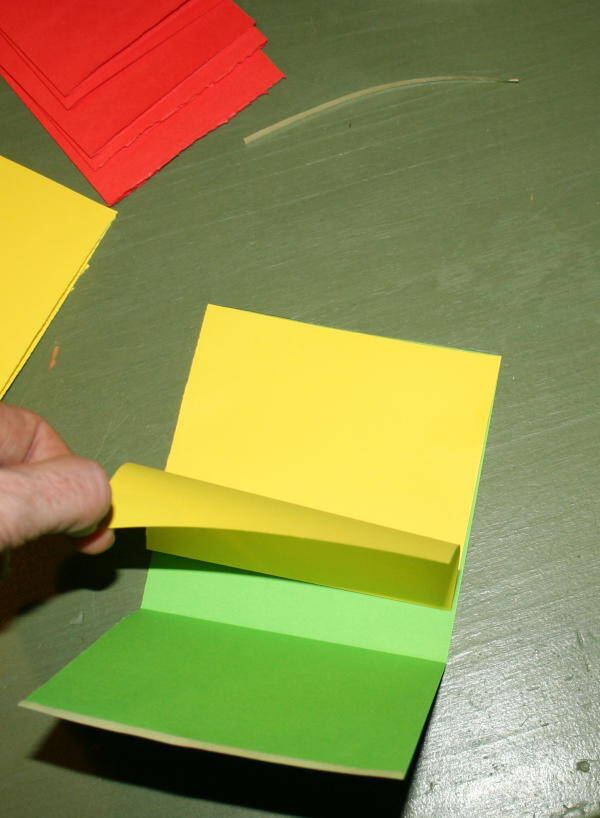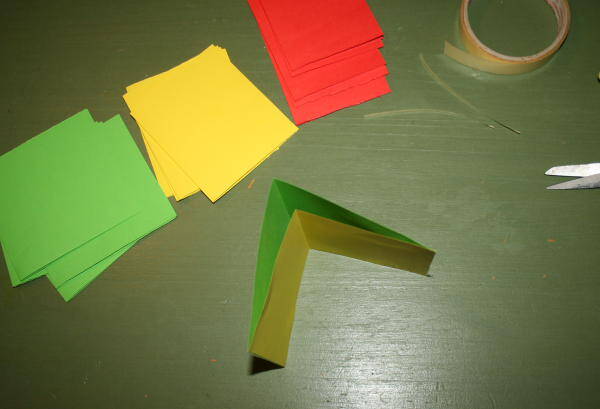 fix double-sided tape also to the strip medium:
and attached  one of the strips shorter (for me the red):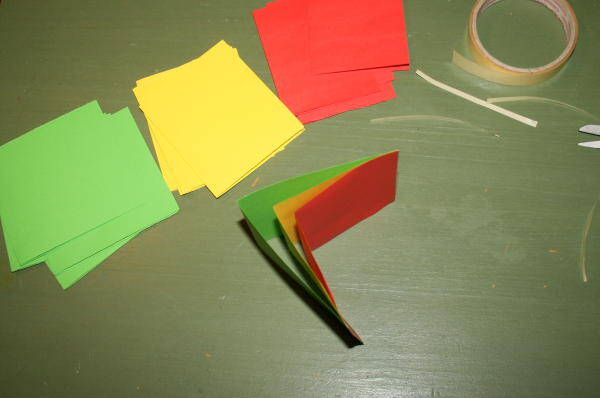 Repeat with each sheet, until to get 6 identical elements: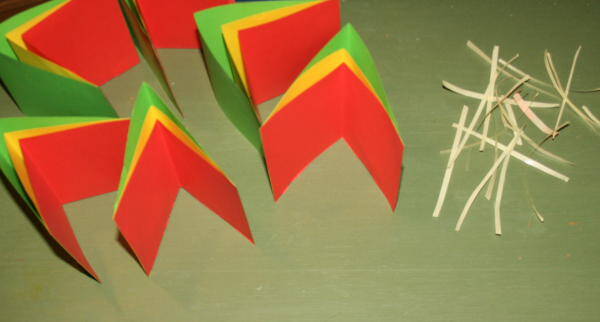 then fold them: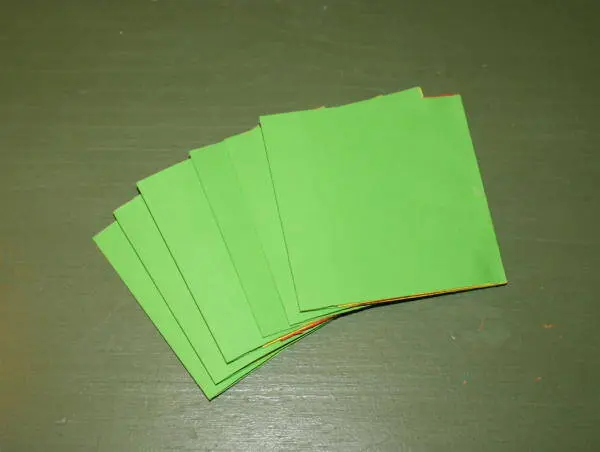 With glue or if you prefer with another double-sided tape, attach the elements together, on each other, as shown here: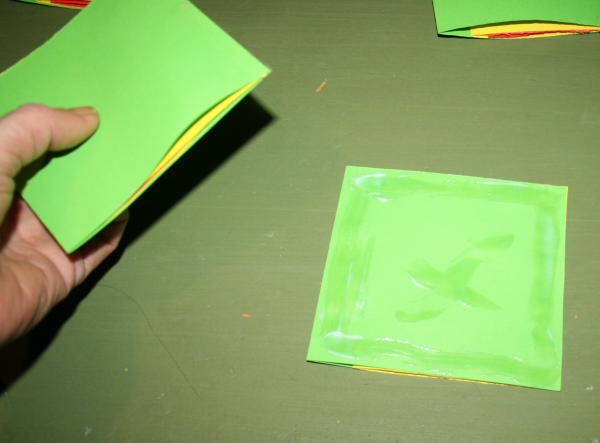 and yours star book is ready: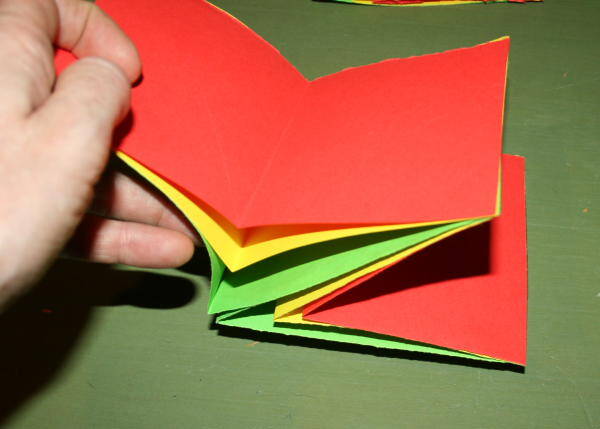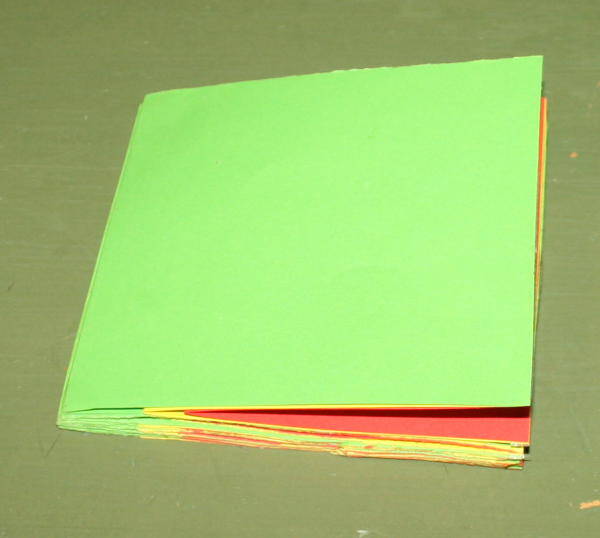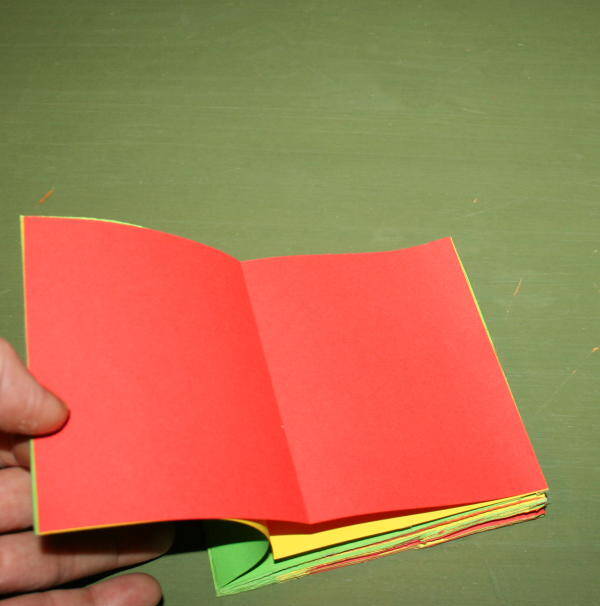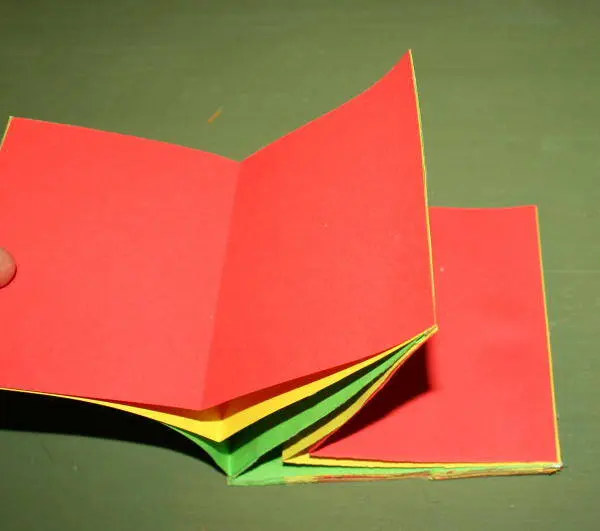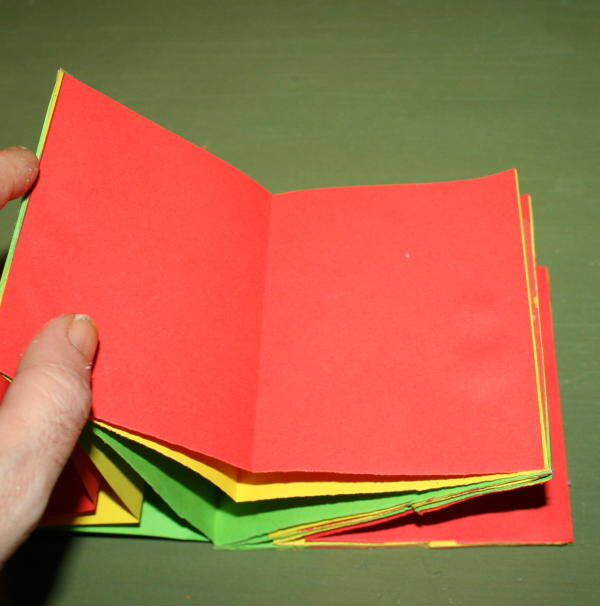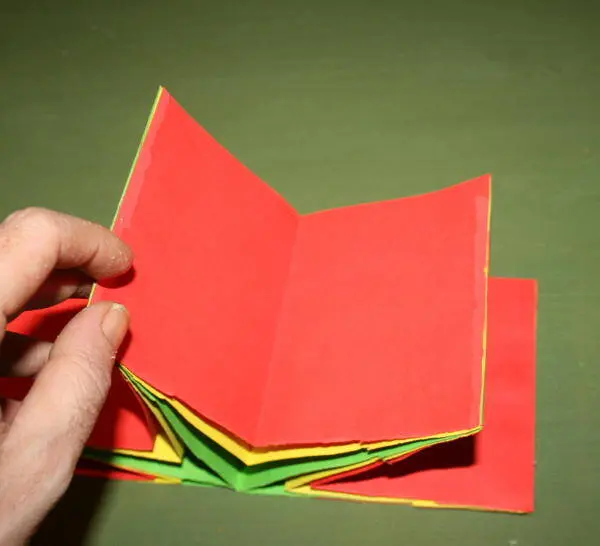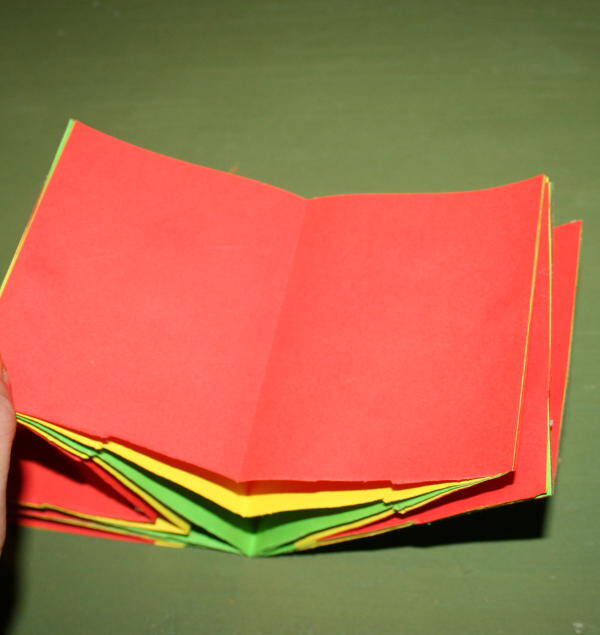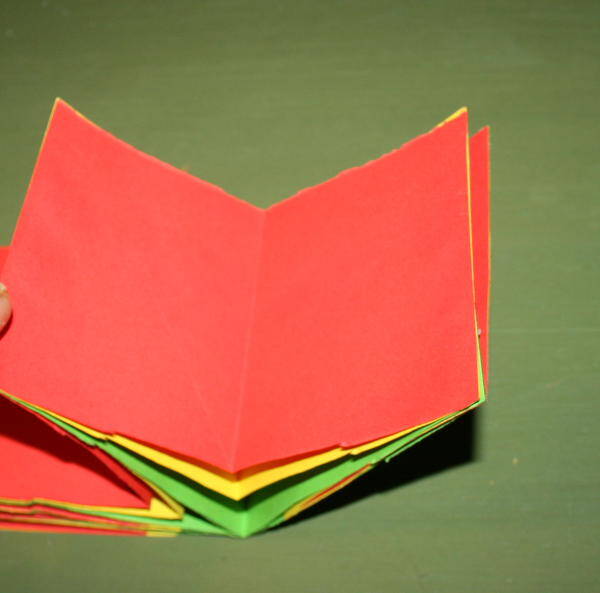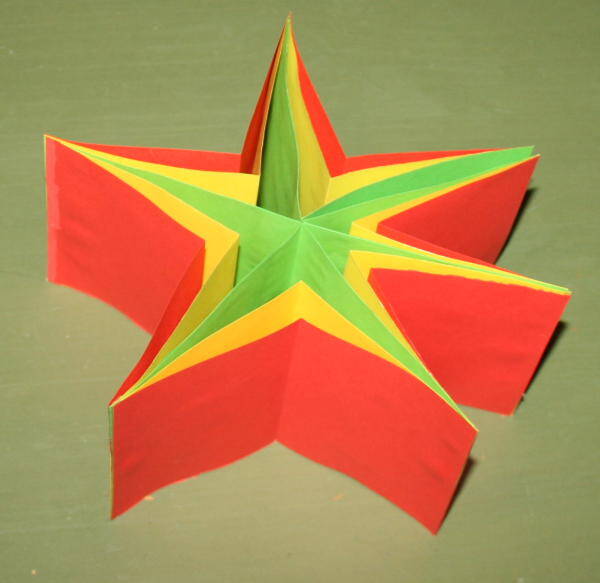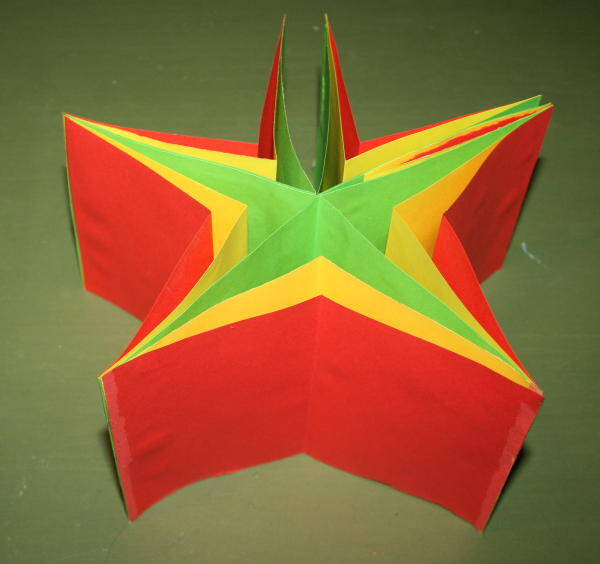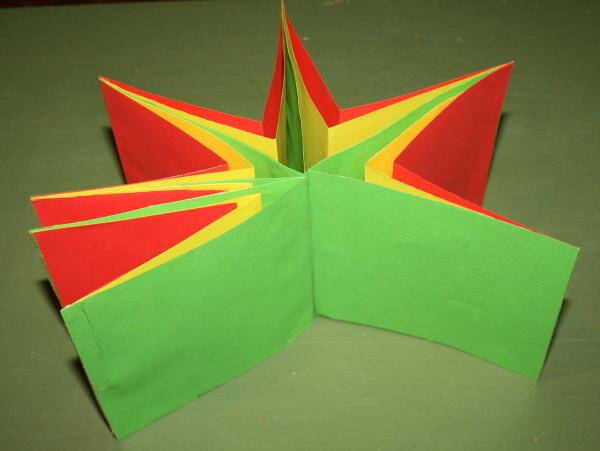 Star tutorial book 
Here are some examples of artists' books created with this technique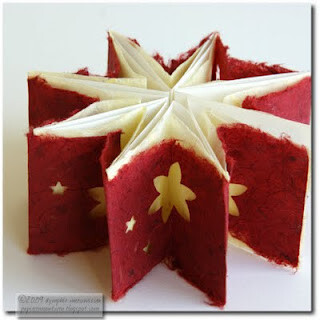 http://papierenavonturen.blogspot.nl/2009/12/this-was-plan-dit-was-plan.html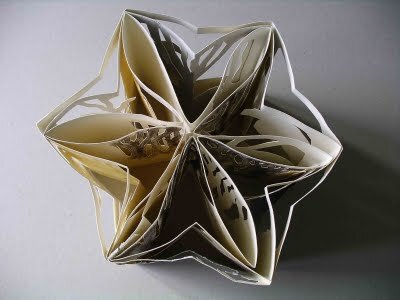 http://carolyntrantparvenu.blogspot.it/2009/09/labf-whitechapel-gallery-book-fair.html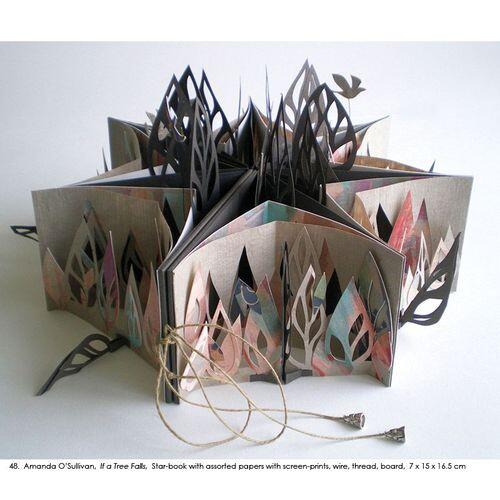 http://eastgippslandartgallery.org.au/exhibitions/recent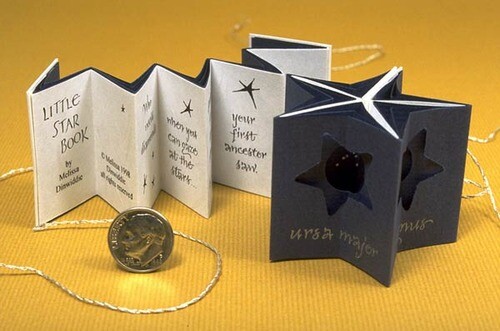 http://www.mddesignworks.com/html/starbook.html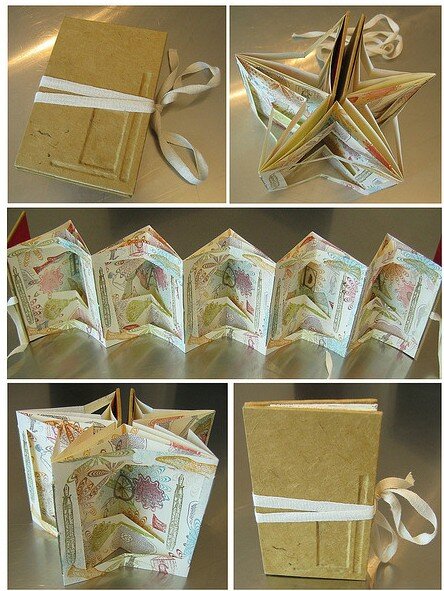 http://www.flickr.com/photos/drawinglines/2385027199/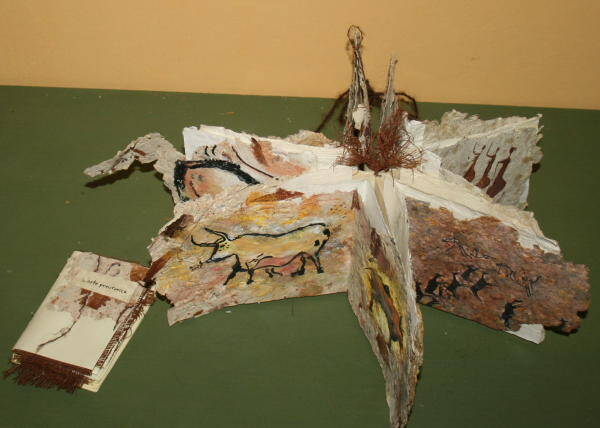 here my prehistor star book: http://www.lapappadolce.net/